Everest Horology Products: we are Watch Enthusiasts
Everest Horology Products is the premier destination for Rolex, Tudor, and Panerai owners seeking the perfect bracelet alternative. We've spent 10+ years developing our designs and materials to create what many call the best aftermarket watch strap. In addition to our reference-specific straps for Rolex, Tudor, and Panerai, we offer universal straps for nearly any watch on the market. As you can imagine, we didn't get here overnight. Everest Horology Products had very unique beginnings.
Everest Horology Products is the brainchild of now CEO and Head of Product Development, Michael. Michael didn't do this alone; he had the help of his friend and partner David, the indentured President of Everest Horology Products. Throughout our 10+ years of operation, we've grown to offer a multitude of straps and watch accessories for practically every modern Rolex – but it doesn't end there. Everest has expanded to Tudor and Panerai models as well. With constant goals to innovate and offer only the best materials, Everest gives Rolex owners the chance to customize their watches with high quality rubber, leather, and nylon straps – all while maintaining the condition of their bracelets.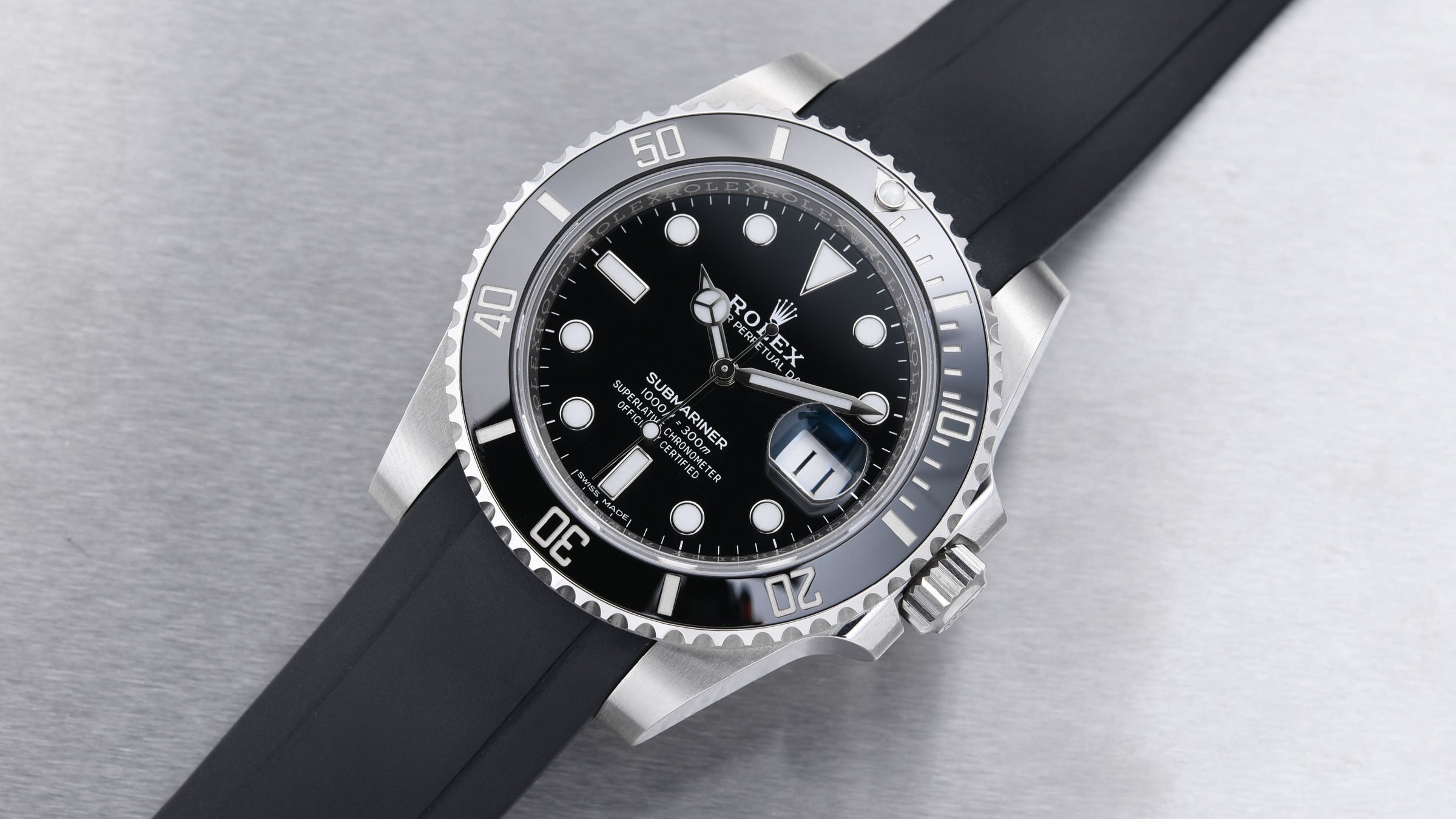 Est. 2012
Aim Higher. It's what we do.
When it comes to watch straps and accessories we only make the best. Its the Everest way of doing things.
Michael - CEO
Michael thought up Everest in quite a unique time in his life - just after his first son was born. That same night, Michael decided to change his and his family's lives. Michael had always loved watches in general but has always had a special spot in heart for Rolex. With all of the custom options on the market for other watches, such as IWC, ETC., no one was making custom strap solutions for Rolex watch owners. The idea was born that same night, and the rest has been hard work and focus on creating perfection.
Favorite Rolex - Submariner 16610 M-Series
David – President
David's vision for moving forward and innovation comes from years of being in the Jet industry. He has always been a visionary and a watch lover and has owned countless watches including Rolex, Omega and Breitling. When it came to creating a unique set of high tolerance watch straps for Rolex owners, his passion grew with every passing moment. Since the beginning, David has been the cornerstone of business development and customer satisfaction at Everest Horology Products and continues to be a motivational force of inspiration.
Favorite Rolex – Daytona 116520 Z-Series (White Dial)
WHAT THEY ARE SAYING ABOUT US
★★★★★

"It's not easy to mimic Rolex's fit and finish, but even still, Everest's clasp and removable links are very well made. The rubber strap fits snugly to the case, and if you didn't know any better, you'd think Rolex made it themselves – or at least wonder why Rolex hasn't already made these as an optional accessory. The rubber comes in a host of colors, and I had the pleasure of rocking the black one during a 5-day adventure in Patagonia. Through kayaking, horseback riding, and hiking, the strap performed as well as I could have wanted, and made for a nice change of pace from the Oyster bracelet."
★★★★★

"Without question, Everest leather straps bring a new wearing experience for Rolex wearers. Everest leather straps possess the design, fit and integrity that Rolex wearers expect, and at a price point that is less than what a factory original strap costs. The Everest Leather series is easy to install and brings a whole new look and feel to your Rolex watch."
★★★★★

"There are plenty of great aftermarket rubber strap options out there for Rolex such as Rubber B (currently only certain Rolex models come on the brand's own Oysterflex elastomer strap), but Everest's quality and attention to detail make it competitive even at premium prices."
★★★★★

"Wonderful company & excellent products! Their website makes it quick & easy to find the correct strap. Shipping is fast & simple with great customer service."